PRODUCT
CNC Automatic Hobbing Machine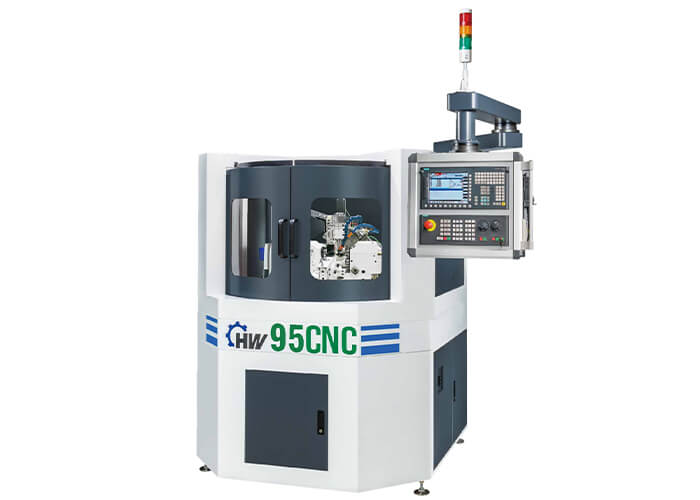 01 | Basic Data
CNC Automatic Hobbing Machine
Hobbing capacity for ferrous spur gear is M1 and for non-ferrous spur gear is M1.5.
Maximum helix angle for helical gear is 45 degrees right and left.
Fanuc or Siemens CNC controller is available (optional).
Workpieces can be fed manually or automaticaly.
The machine is designed to hob various types of metalic spur gears, helical gears and bevel gear.
Compactly constructed with small.
04 | Specifaction
Workpiece
Module (Ferrous/Non-ferrous) 1/1.5
Diameter of gear 60
Number of teeth 6-390
Swivel angel of hob head
Stroke
Axial travel of hob head ±45°
Max. size of hob
Hob spindle speed 32 mm
Axial rapid feed (Z-axis) 0.75 kW
Radial rapid feed (X-axis)
Hydraulic mortor 1000 mm / min
Axis of woekpiece mortor 1800 x 1730 mm
Total electiric power
Total height of machine
Floor space
Net weight